April Market Update
Posted by Lauren Vigus on May 7, 2020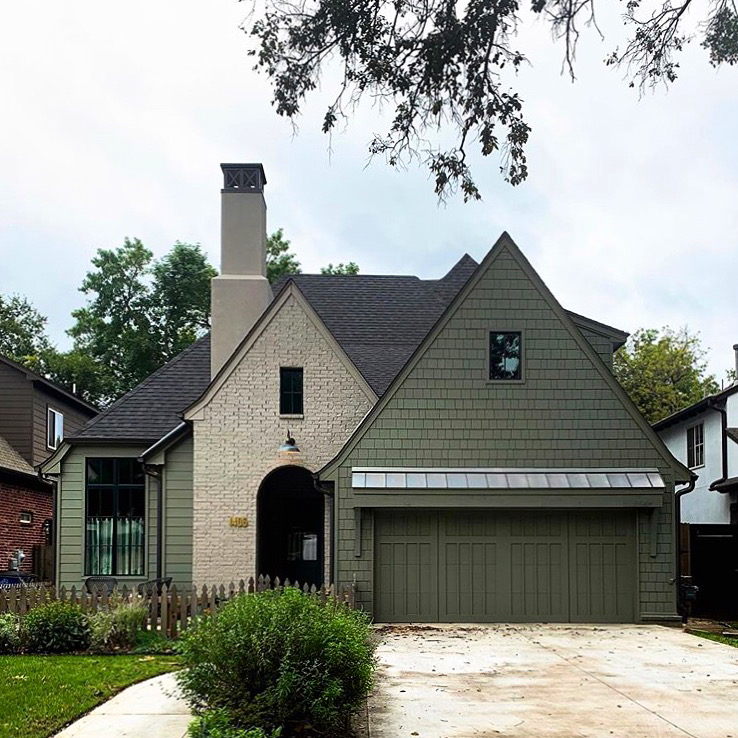 FOR IMMEDIATE RELEASE May 7, 2020
Western Washington housing market adjusting to new ways of operating
Tacoma, Washington – Residential real estate activity around Western Washington reflected expected declines during April with the impact of the coronavirus pandemic taking its toll. A new report from Northwest Multiple Listing Service shows year-over-year (YOY) drops system-wide in new listings, pending sales and closed sales, but prices increased nearly 6.4%.
"Now that we have the first full month ofpost-COVID-19 data in hand, it's clear the Puget Sound housing market has taken a blow but has responded just about how it was expected," stated Frank Hawkins, President of Hawkins Poe Inc., Real Estate Services. "The normally active spring market is significantly slower than normal due to COVID-19, but it has not come to a halt," he observed, adding, "In my opinion, it is responding to the current circumstances exactly as expected."
The Northwest MLS report for April shows area-wide inventory fell nearly 21% from a year ago, dropping from 12,955 listings to 10,282. A comparison of the 23 counties in the report shows only four counties with YOY increases (Jefferson at 0.9%, Whatcom at nearly 6%, Douglas at 13.8% and Lewis at 17.7%), while three counties had shrinkages of around 30% or more (King at -29.6%, Clallam at -32.9% and Island at -39.2%).
The volume of new listings added during April was off 34.7% compared to the same month a year ago. Brokers added 7,641 new listings last month, down from both March when 10,291 new listings were added, and April 2019 when brokers added 11,697 new listings.
Despite the slower activity, the months of supply improved only slightly, rising from the March figure of 1.4 months to 1.75 months of inventory at the end of April.
For the same period, Pierce Count listing inventory stood at 1,330, down 236 listings from last month and down 517 listings from the same month last year. The absorption rate, the number of months' worth of inventory in Pierce County was less than one and a half months.
Kitsap County was about the same with both new listings and total inventory declining and with less than one and one half months' worth of inventory.
"We continue to see a shortage of inventory, along with multiple offers on newly listed homes, and we still have a backlog of buyers who line up (virtually) to view new listings," reported Hawkins. "With exceptionally low interest rates, there is no change in sight," he suggested.
"There has been a slight increase in the number of days on the market" noted Hawkins, he reported seeing "only a slight increase in average market time for some listings, and there are still instances of multiple offers." Acknowledging it was anyone's guess as to how the March 25 "Stay Home, Stay Healthy" orders would play out, he suggested the real estate market "continued to show its fundamental strength in April."
In comparing April 2020 to April of 2019 in the four-county area (King, Pierce , Kitsap and Snohomish counties), Hawkins noted "the total number of closed transactions declined by 37% compared to the same month last year. While Pierce and Kitsap declined at a slower pace. Pierce County declined by 22% compared to Kitsap County at 21%.
I think the greatest contribution to the areas 37% drop in pending sales is due to COVID-19 restrictions and protocols, affecting showings. The new protocols placed an eerie film over the otherwise familiar process and I sincerely believe the April sales numbers will prove to be the bottom as we all become accustomed to the new normal of showing and selling real estate. In addition, Hawkins' analysis showed many of the sales in Pierce and Kitsap County were over the asking price. "The market continues to be very competitive," he stated.
"We have had quite a few buyers who have come into the market thinking this is a good time to make lower offers on houses, but that is just not the case in the four County region." Northwest MLS figures show the median price for homes and condos that sold last month in Kitsap County rose more than 13% from a year ago, in Pierce County by 11%, in Snohomish County by 6% and in King County by 4%.
Eight other counties, like Pierce and Kitsap, reported double-digit jumps in median sales prices compared to a year ago, while four counties had declines.
System-wide, prices were up about 6.4%, rising from the year-ago figure of $424,950 to last month's figure of $452,030. Year-to-date prices are up nearly 9.3% compared to twelve months ago.
"With peripheral areas still showing price increases higher than the Seattle area core, April's figures highlight the trend of migration to outer suburban areas, along freeway corridors," suggested James Young, director at the Washington Center for Real Estate Research (WCRER). He also believes the figures illustrate "a continued preference for lower density areas given the likely persistence of distancing measures in the future. The virus has refocused many potential buyers, especially for those owning highdensity properties in Seattle and elsewhere, on more space and less density. It makes social distancing easier!"
Young expects the trend of households moving to outer counties will likely accelerate in the coming weeks. "Older households in Seattle and other urban centers will be attracted to lower density areas because it is easier to maintain social distance while possibly gaining more space at a lower price point. As long as older householders in urban areas are able to sell, other counties will continue to see increased prices," he stated.
Changes in lending practices could influence activity according to some market watchers, including Young. "The biggest factors in mortgage markets are first-time buyers, who may not qualify under new criteria, and jumbo markets," he remarked.
There have been some interesting shifts in financing. "When the pandemic struck, fear came to play with sales under contract. Buyers became concerned, banks became concerned, appraisers became concerned," according to Hawkins. "Some buyers terminated their transactions, in some cases even forfeiting deposits. Nationwide lenders tightened their polices, he noted adding, "Jumbo loans became much harder to obtain, as did home equity loans and refinances." Then something interesting happened, "New lenders saw opportunities in the marketplace and filled the space left by the national lenders. Sellers and buyers became more active," he reported, adding, "It is amazing how resilient the real estate market has become in the face of the new normal."
"Buyers are relying more and more on technology and tools to allow for virtual open houses and viewings. Social distancing, face masks, showings by appointment only and only two people in a home at a time with one of them being the broker are the new norm," stated Hawkins. Like WCRER's Young, he said he could imagine homeowners wanting to change their living conditions to accommodate for more room or more outdoor space. "This could well cause a shift in what buyers are looking for in the future."
"I have seen a steady increase in new activity", noted Hawkins, our new listings are increasing, those new listings are being eagerly converted to pending sales and I smell a sense of optimism in the air. I expect activity will continue to increase throughout May and June, which he says, "speaks to a market that is slowly adjusting to new ways of operating." I sense that consumers are gaining confidence around safety measures for touring homes and as brokers become more adept at hosting live stream open houses. "Buyers are utilizing virtual technology, electronic signatures, and remote online notary processes for closing. All in all, we're getting through this together," he proclaimed, adding, "We are truly fortunate to live in the Pacific Northwest, a region that enjoys a strong and growing employment base, and seems to be adjusting to a very difficult time with empathy, resilience, poise and professionalism."
"This market as virtually sold out everywhere, especially in the more affordable and mid-price ranges," Hawkins said, "I sense buyer demand increasing, I sense the market adjusting to the new normal protocols, and processes , I sense the beginning of increases in new inventory, I see a backlog of buyers, I see multiple offers on new inventory, toss in exceptionally low interest rates, and I sense once again our Real Estate Industry may well be the little engine that brings our local economy back into the light."
- Don't hesitate to reach out with any additional questions you may have! I would love to help you navigate the world of Real Estate -
Take care,
Lauren | 253.208.9297 | laurenvigus@hawkinspoe.com