September 2020 Market Recap
Posted by Lauren Vigus on November 4, 2020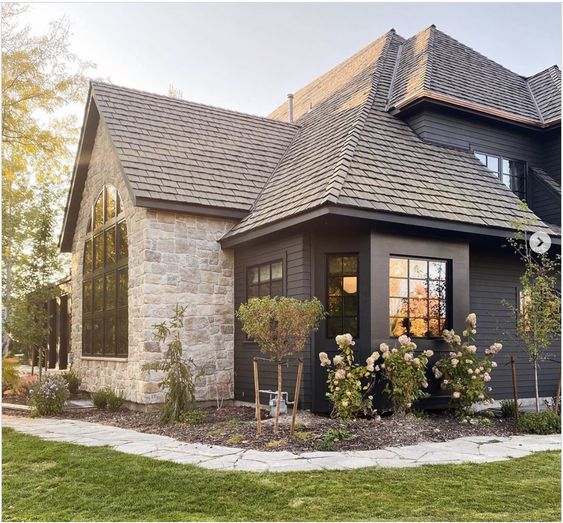 Northwest MLS brokers say September's home sales reached highest level since June 2018
Fircrest, Washington (October 18, 2020)
Northwest Multiple Listing Service brokers completed 10,175 sales transactions during September – the highest monthly volume since June 2018 when MLS members reported 10,072 closed sales. September's closings also marked a jump of nearly 28% from the same month a year ago, according to the latest statistical summary from the MLS.
Pierce and Kitsap Counties also experienced significant gains in closed sales, compared to September of last year Pierce County closed sales jumped by nearly 10% while Kitsap closed sales increased by nearly 100 units or nearly 25%. "It's normal for the market to begin slowing down a bit as we head into October, but not this year" stated Jennifer Hawkins Hansen, Vice President of Sales and Marketing for Hawkins-Poe Inc., Realtors. "That's the good news", she said.
The new report from Northwest MLS showed a sharp year-over-year (YOY) drop in inventory (down 43% from a year ago), a robust increase (23%) in pending sales (mutually accepted offers), and a sizeable surge (19%) in prices for single family homes and condos combined. Northwest MLS serves 23 counties, mostly in Western and Central Washington.
Impacts of the coronavirus pandemic on the housing market are prevalent, according to several Northwest MLS representatives who commented on last month's activity.
"With the trend toward employers allowing (and in some cases, requiring) employees to work remotely, we have seen a very noteworthy increase of sales in the more affordable suburban cities," stated Frank Hawkins, President of Hawkins Poe Inc., Realtors, at a recent "ZOOM" meeting with the Tacoma Pierce County Women's Council. " He added, "with this hot sellers' market, there are a lot of Seattle residents with huge equities that are taking advantage of home shopping in Kitsap, Pierce, even Mason Counties for what they perceive as significant bargains."
James Young, director of the Washington Center for Real Estate Research at the University of Washington, also commented on shifting desires. "People working from home, especially those with kids being schooled at home, seek both space and value. Those who already have a home have little incentive to leave." He described the current scenario of "too much demand and limited supply" coupled with low interest rates as "the perfect price storm." Supply continues to be inadequate to meet demand.
Brokers added 11,210 new listings to inventory during September, a healthy increase from a year ago when they added 9,435 for a YOY gain of 18.1%. Compared to August, the volume declined by 733 listings (down about 6%). At the end of September, the supply totaled 9,099 active listings, well-below the year-ago selection of 15,982 listings (down 43%), and the lowest level since February. Measured by months of supply, there is less than one month of supply (0.89) system wide. In the Puget Sound region, only King County notched more than a month's supply, but if condos are excluded there is only 0.85 months of supply. Mason, Thurston and Snohomish counties had the tightest inventory, with only about two weeks of supply. With Kitsap and Pierce Counties both under one month's supply.
"We see a desire for homes with larger yards or with acreage. Prepared purchasers are bringing strong offers to sellers, at or over asking prices with few, if any, contingencies," stated Charlie Hawkins Floberg, Managing Broker for Hawkins Poe Inc., in Fircrest "In most areas of Pierce County, we are virtually sold out in the more affordable, and mid-price segments of the market," stated Floberg. "With the region's supply plummeting by over 43% compared to a year ago and month's supply below one, double-digit house price growth should come as no surprise," she remarked.
The median price for homes and condos that sold last month across the Northwest MLS market area was $499,950, a hefty 19% jump from the year-ago figure of $420,000. San Juan County had the highest median price at $850,000, followed by King County at $698,230. For single family homes only (excluding condos), last month's median price system wide was $519,864. In Pierce County Total inventory of residential properties was just 1,001 just 20% of what was the norm back in the early 2000's.
- Don't hesitate to reach out with any additional questions you may have! I would love to help you navigate the world of Real Estate -
Take care,
Lauren | 253.208.9297 | laurenvigus@hawkinspoe.com